About Us
History
Vantage Engineering was established in 1994 by Tam Chi Hung and registered as a limited company in 1997. It started as a contractor for installation of distribution substations and slowly expand to cover projects of other HV and LV Electrical system. Major projects handled by Vantage Engineering include:
Installation and maintenance of equipment in distribution substations
E&M works at in Airport Express Kowloon Station
GIS & RMU installation in Chek Lap Kok airport
Project management in electrical installation in theme park and casinos
We are accredited as
ISO 9001 Quality Management Systems
ISO 14001 Environmental Management Systems
ISO 45001 Occupational Health and Safety Management Certification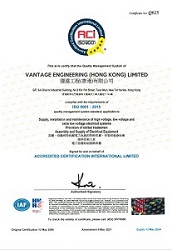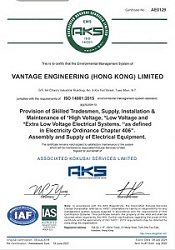 Vision
To be a safe and reliable electrical engineering contractor in Hong Kong and Macau.
Core Values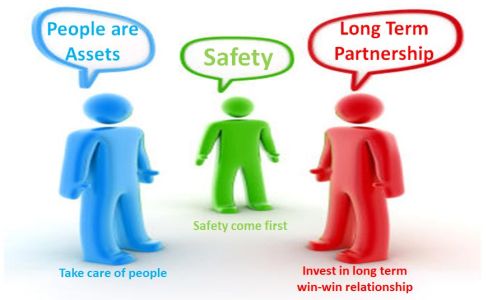 We consider People are the key Assets of the company. People are very important for us to provide quality engineering services to our clients. We are committed to take good care of our staff, including their personal information.
However, there are risk in all engineering projects. In order to take care of our staff, Safety is very important. We invest on safety improvements, including procurement of appropriate safety equipment and safety training of our staff.
We focus on Long Term Partnership. Most of our clients and suppliers have worked with us for over 10 years. We work closely with our partners to develop and grow together.
English